From Heroin to Homeowner | Monica's Story
Monica was born in Louisville to alcoholic parents, a mother who was in and out of jail and an absentee father. At a young age, she found herself in the custody of her grandparents, and moved with them to Florida. Monica was ostracized and bullied by her Florida classmates, and by high school she was visiting nightclubs even though she was underage.
After high school, Monica was accepted to the University of Kentucky. She soon met and began dating a known drug dealer. By her junior year, she found out she was pregnant and had an abortion. The shame Monica felt following the abortion led her to drugs to numb the pain, followed by selling drugs to fund her habit. She considered herself a "functional addict" because she graduated college with a high GPA, was able to hold a job and eventually got married.
The marriage ended after just 10 months, and Monica reconnected with some old friends, one of whom introduced her to heroin. She began a roller coaster of shooting heroin at night and meth during the day. The drug use increased to a point where she overdosed twice in one week and had to be injected with life-saving Narcan. Two weeks later, she learned she was pregnant again. Monica finally cried out to God to save her. She ended up in a residential treatment facility and detoxed cold turkey from heroin.
After getting clean, Monica moved into Lifehouse where she found security and acceptance through the love of Jesus. Monica was able to secure a job with benefits and through Lifehouse's program she learned to save and budget. After three years, Monica had saved enough for a down payment on her first home. Monica and her son, Xavier, moved from Lifehouse to their home in August. Monica credits Lifehouse for teaching her accountability, reconciling her relationship with her family and giving her the opportunity to transform her life and her son's future. Monica is thankful for Lifehouse donors who made it possible to chart a new path for her family.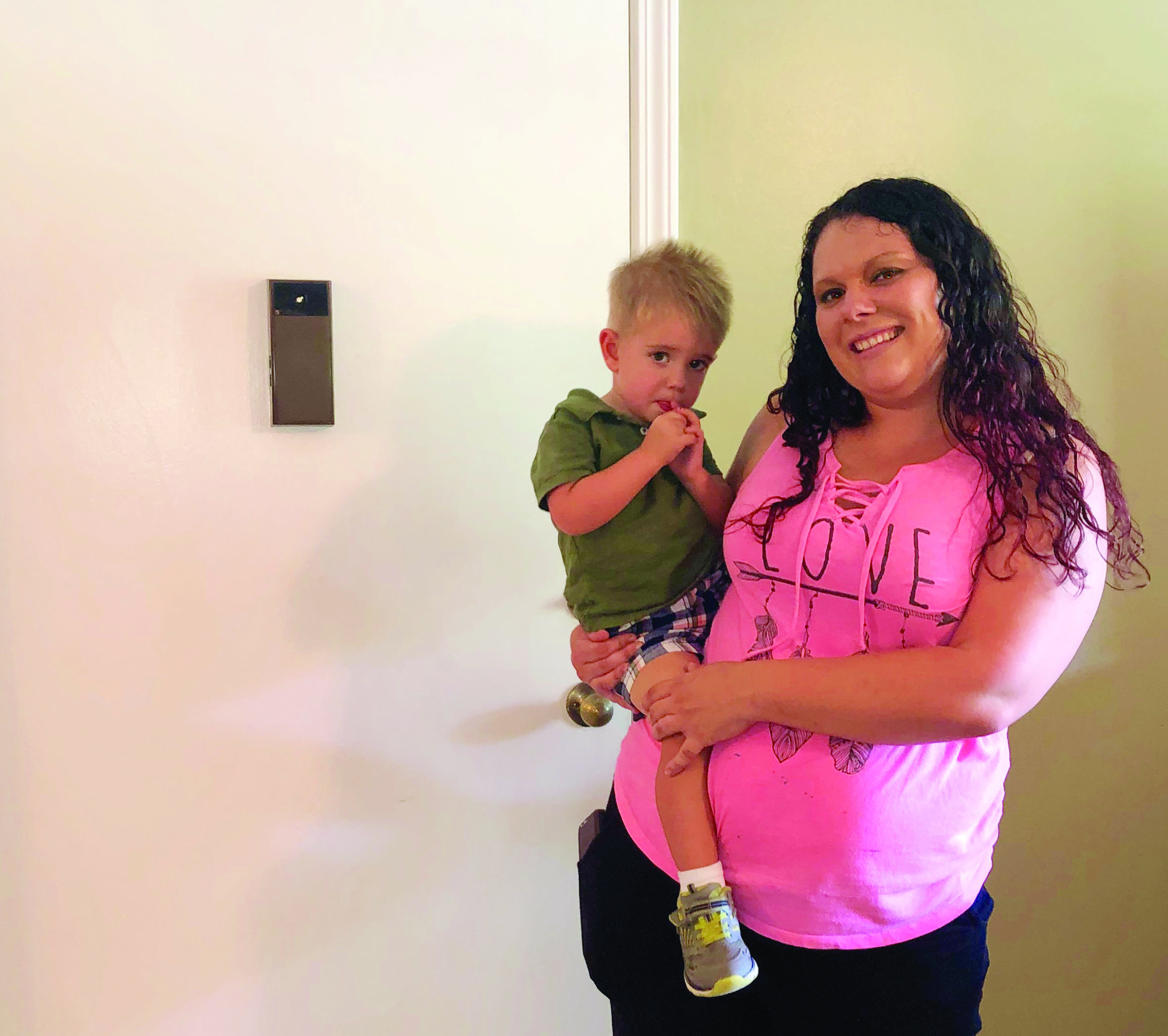 Will you consider supporting our mission so that we can help more mothers like Monica?