Administration & Staff
The people behind Lifehouse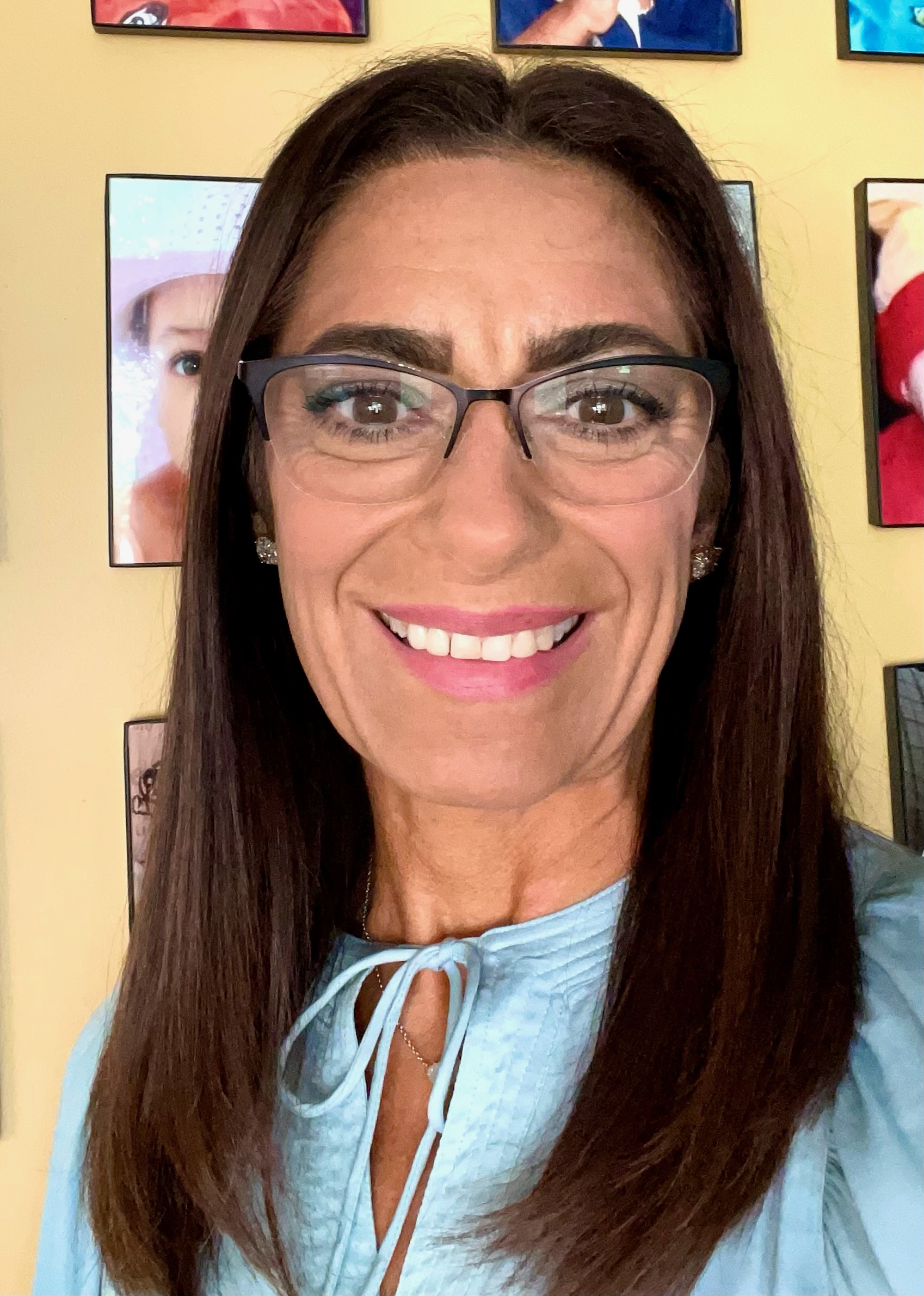 Dolli Neikirk
Executive Director
Dolli Neikirk joined the Lifehouse team as Executive Director in March 2019. Dolli lived in Evansville, Indiana area most of her life where she worked in sales, marketing, fundraising and development, and organizational management. She enjoys Bible journaling and singing in her church choir. Dolli and her husband, Chris, moved to New Albany, Indiana in 2018, where he serves as Senior Pastor for Trinity United Methodist Church. They have five daughters and two Chihuahuas. Dolli uses her life verse, "As for me and my house, we will serve the Lord," Joshua 24:15 to influence every aspect of her daily life as a wife, mother, and employee.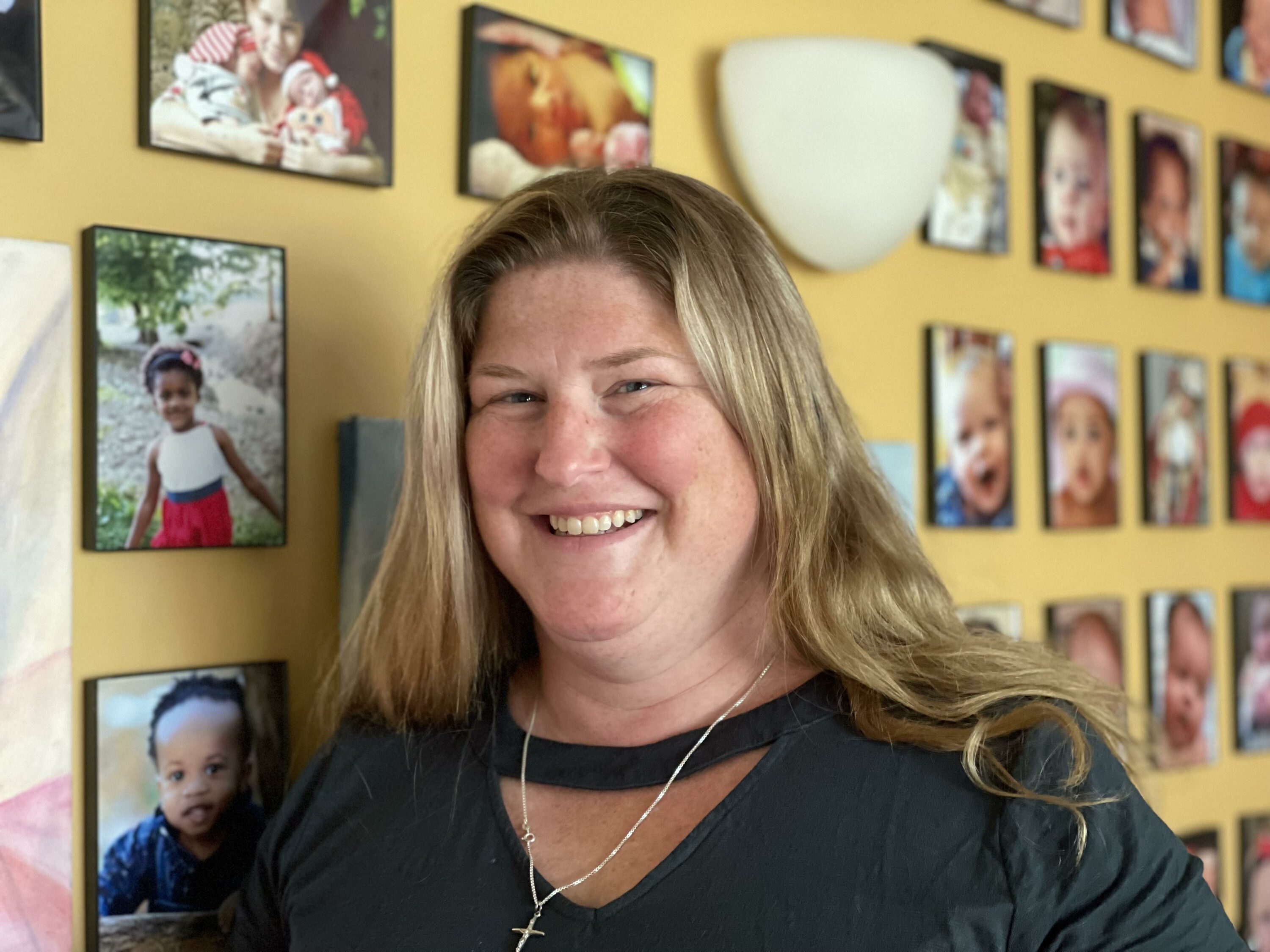 Katie Rankin
Program and Operations Director
We welcomed our Program & Operations Director, Katie Rankin, to the Lifehouse team in August 2021. Katie has a Bachelor's of Social Work from the University of Kentucky and has 20 years of experience in the social work field. Katie began her social work career working at Maryhurst, Inc. when in college. Immediately after college, she served in the United States Air Force. After her time in the military, she held various positions in the social work field, but her experience is primarily working for Protection and Permanency through the Department of Community Based Services. Katie is a lifelong member of Immaculate Conception Catholic Church in LaGrange, KY. She has a passion working with children of all ages, and she wants to help our residents thrive while maintaining the bond between mother and child. Her favorite Bible verse is: "God is within her, she will not fail." ~ Psalm 46:5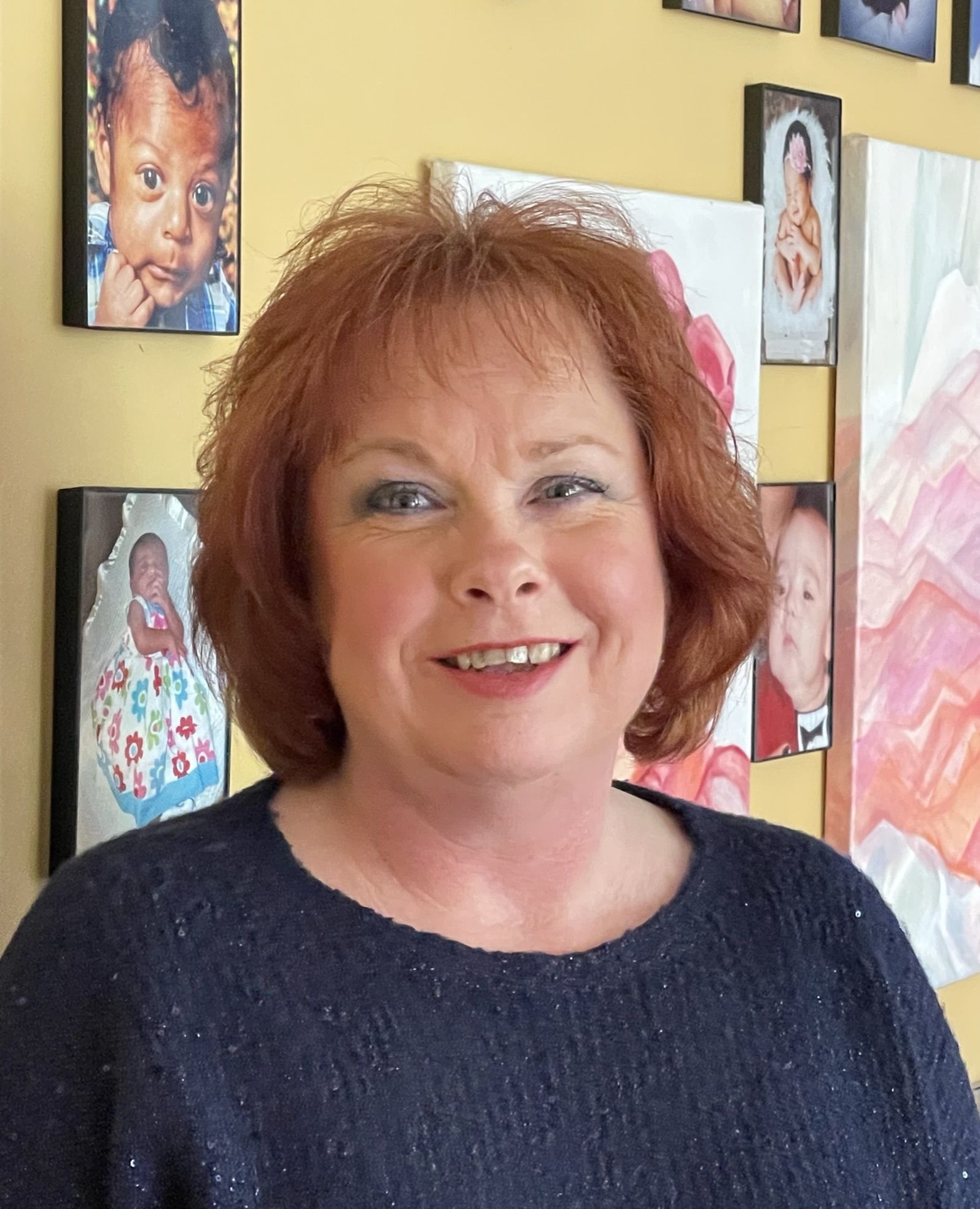 Shelly Green
Development Director
Meet Shelly Green! Our new Development Director here at Lifehouse Maternity Home! Shelly comes to us via WayFM and has an extensive background in marketing and working with nonprofits. She's been involved with the pro-life cause since the early 90's. Shelly's media experience includes radio, print, digital and agency work. She's worked with several nonprofits helping them to deliver their message and grow their donor base. She has been married to her husband Steve, for 31 years. Shelly and Steve tried for 10 years to have a baby, with no success. After three miscarriages, fertility treatments, and trying to go through the adoption process, and still, no baby. Finally, months later, by the grace of God Shelly had her miracle baby boy, Luke. "I'm so excited to be a part of this ministry. I consider it an honor and privilege to serve here. Thank you, donors, for giving to Lifehouse Maternity Home, because of you, our residents are making a better life for themselves and their children. I would love the opportunity to meet you and schedule a tour for you to visit Lifehouse and see the difference your support makes. Call me at 502-897-1655 to schedule your tour."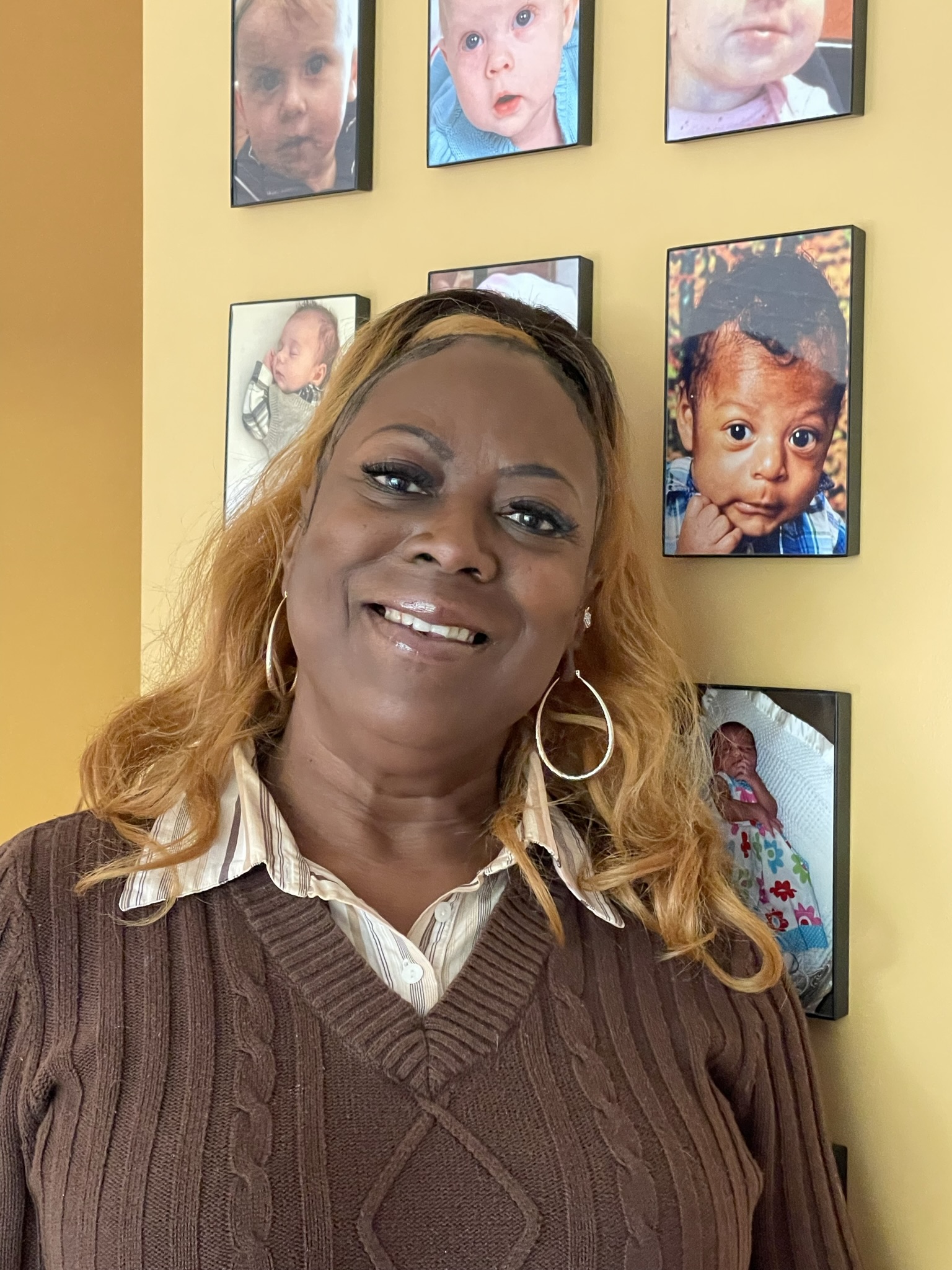 Marie Mucke,
Administrative Assistant
Marie joined the Lifehouse team in July, and is a vital part of running the office at Lifehouse. Marie attended Jefferson Community College, where she received her Associate Degree in Business Communications. Marie worked in the corporate offices of Humana Insurance Company for 13 years as the Product Development Team Lead, and Goodwill for 5 years as Administrative Assistant and Payroll. Marie loves working for Lifehouse and having the opportunity to work with young mothers and their children. "I have always helped out with youth of all ages in my church for many years. I seem to have the communication skills to reach people and be able to talk freely with them. They seem to take my advice into consideration. Sometimes they just want someone to listen to them. I really love babies, they just melt my heart." Marie can often be found in the office holding one of the Lifehouse babies as she answers phones and does filing.
Marie is truly passionate about her family, her brothers, sisters, daughters, grandchildren, nieces and nephews. She loves her church and helping others grow spiritually. She currently attends two churches she loves, and is very active in different ministries within each church.
Housemoms:
The housemoms of Lifehouse are Christian ladies who have a heart for nurturing, encouraging, mentoring, organizing, teaching, praying and loving on babies and moms. Housemoms stay at Lifehouse for a 24 hour shift serving as a maternal figure for our residents of all ages. Housemoms listen and help solve problems, lead "family-style" discussions, and pray with our residents. As outlined in Deuteronomy 6: 5-7, Lifehouse housemoms lead by example: "Love the Lord your God with all your heart and with all your soul and with all your strength. These commandments that I give you today are to be on your hearts. Impress them on your children. Talk about them when you sit at home and when you walk along the road, when you lie down and when you get up."
If you are interested in finding out more about becoming a housemom, please contact the Lifehouse Program & Operations Director for more information at 502-897-1655.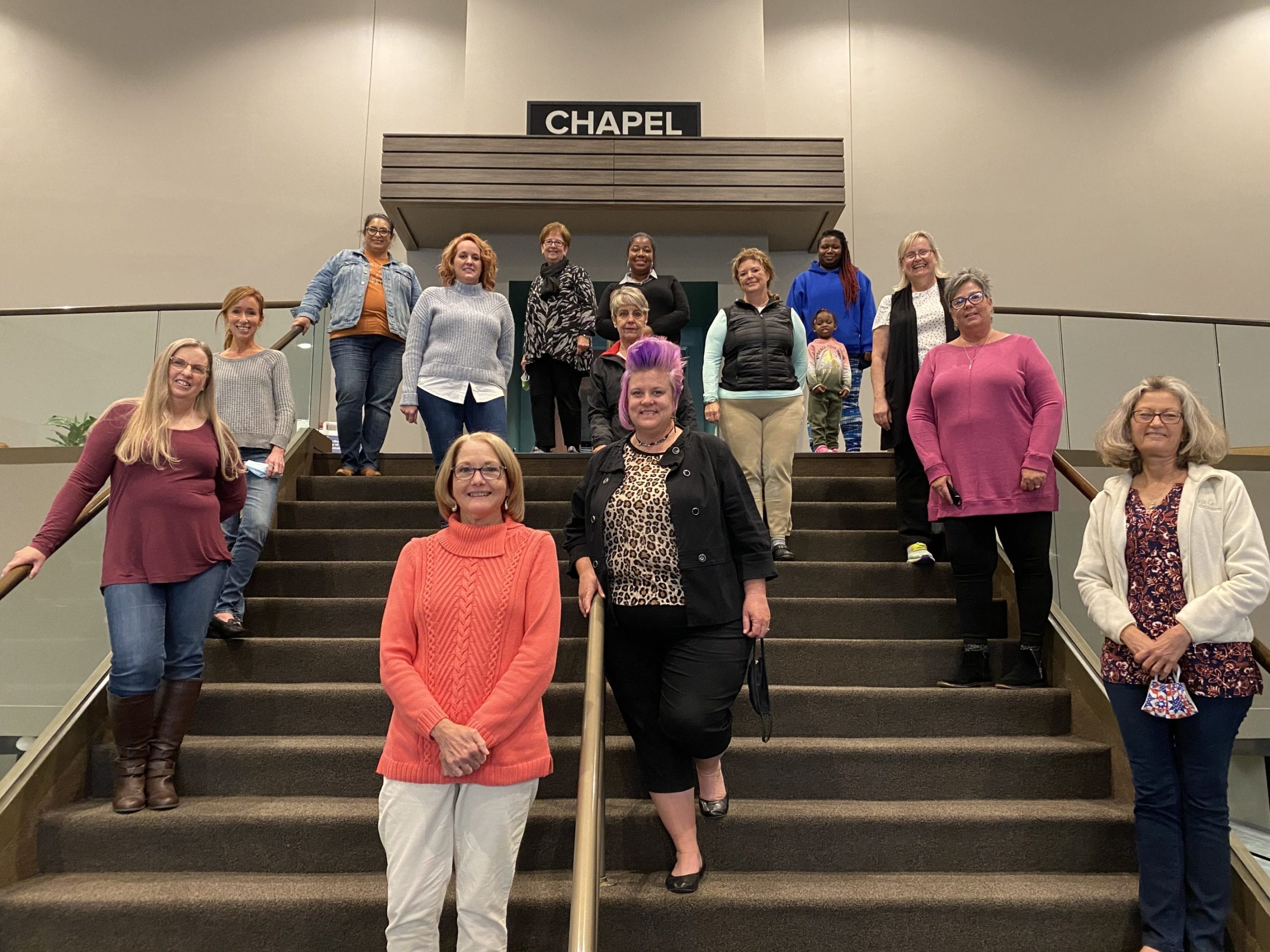 Lifehouse Board of Directors
Lifehouse is honored to have such professional and prestigious leaders of the community to serve as our Directors. Each of these individuals brings experience and insight to the table, and their dedication to the mission is valuable. We are very grateful for the leadership and involvement of our Directors.
Bill Cooper, President
Pam Robertson, Vice President
Chad Bourke, Secretary
Greg Burch, Co-Treasurer
Kevin Chesser, Co-Treasurer
Terri Greenwell, Member
Anthony "AW" Buie, Member
Maronda Dowdy, Member
Billy Hower, Member
Martina Young, Member